Best Recreational Dispensaries in San Diego
So you've probably heard the news by now that under California state law, it's legal to buy weed in San Diego as long as you're 21 or older and have a valid state license. This new law went into effect on January 1, 2018, but as with most government-related business, recreational stores are slow to roll out and get approved for recreational weed sales.
Rec stores can only sell marijuana to non-medical patients if they have both a state and local sales license. San Diego is the only city in the county allowing stores with permits already in place to also obtain licenses for recreational sales.
Buying Recreational Weed FAQs
Q: Do I Need My ID To Buy Recreational Weed?
A: Yes – you'll need a state or federal ID. Whether you're from California or visiting from out of state, your Drivers License will do the trick. If you're bringing a friend, please remember everyone will need to be 21 or older, and no kids or animals are allowed inside.
Q: How Much Weed Can I Buy In San Diego?
A: It is currently legal to possess up to one ounce of marijuana. You're also allowed to grow up to six marijuana plants on your personal property. The feds do still consider pot as a schedule 1 drug, so be weary – although people rarely get in trouble for light personal cultivation and use.
The type of bud you buy comes in a variety of forms now, so the legal limit of one ounce applies to any combination of dried marijuana, commonly called "flower". If you prefer concentrates such as wax, oils, shatter, or vape cartridges, then you are limited to possession of 8 grams total.
Q: Can I Use My Credit Card To Buy Recreational Marijuana?
A: Unfortunately not, as many stores do not have the ability to securely store funds in government-backed banks. Marijuana sales are still illegal at the federal level, which means it's cash-only for now. Luckily for you, most stores will have an ATM available.
Q: Can I Drive Stoned In California?
A: There aren't very clear laws specifically related to Marijuana, but the answer is still clearly no. There is a vehicle code that states it is unlawful for anyone under the influence any drug to be in operation of a vehicle, so marijuana does fall under that category.
Q: Transporting Marijuana In California
Treat weed like you would alcohol – you can't have open containers of beer or other liquor in your car, and the same goes for marijuana products. Everything has to stay sealed and out of reach – so keep it in the trunk or backseat to be safe. You could be arrested for having unsealed products in your vehicle.
Now that the legalities are out of the way, let's dive in to the best recreational marijuana stores in San Diego for 2018!
Best San Diego Recreational Dispensaries
This recreational shop is one of the few legally licensed dispensaries in San Diego. They offer an ATM on the premises as purchases will be cash-only, and have a rewards point system. Weekly fun deals like Friday Free Prerolls and 20% off in the mornings from 7-9 AM make Torey Holistics a great place to visit whether it's your first time or you're a long-time toker.
You'll be paired with your own specialist that has extensive knowledge of the products and strains offered. If you're new, you'll be in safe hands – with any questions you have answered and recommendations made based on what you need.
Red Velvet Brownie – a decadent bud-bombed dessert that hits you hard and tastes delicious.
10671 Roselle St, Ste 100, San Diego, CA 92121
A great recreational option, Urbn Leaf is an upscale dispensary in San Diego with a great selection of vapes, edibles, and of course dried flower. It does get busy here during peak hours, so try to arrive before 11 AM for your best shot at a short wait. Once you arrive, you'll be paired with your own personal "Budtender" who you can ask questions to help navigate the large variety of marijuana products available.
If you have a medical card, bring it – you get to skip the line.
1028 Buenos Ave, San Diego, CA 92110
Golden State Greens used to be called "Point Loma Patients Association", or PLPCC for short, but rebranded prior to the January 2018 legalization in California. Golden State Greens used to only sell medical cannabis, but has begun to sell recreational marijuana as well ever since the laws changed in California.
This rec shop has a huge selection and local following, so don't be surprised if you see lines out the door throughout the day. Their inventory ranges from edibles to seeds and clones, so whatever you are looking for you're sure to find here. Located near a strip club and Thai massage parlor, expect to find little street parking, but there is a small parking lot in the back if you loop around the building and turn into the industrial area.
This place gets busy, so try to arrive between 7-9 AM or between 3-5 PM before the rush.
3452 Hancock St, San Diego, CA 92110
4. San Diego Recreational Cannabis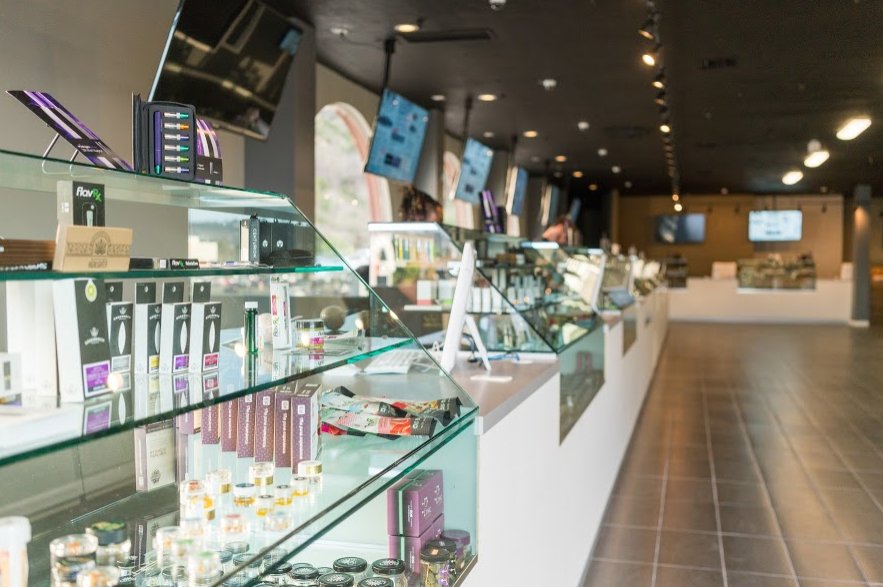 SDRC is a legal storefront for both medical and recreational marijuana sales. This San Diego dispensary offers clones, extracts, edibles, and a variety of flower. Focusing their attention on customer service for first-time buyers, this Mission Valley location right off the 8 freeway is a great place for new users to start their journey with medical marijuana without the doctors orders.
Park up behind the Chuze fitness gym, it's on the second floor of the building and gets busy in the lower parking lots.
1299 Camino Del Rio S, San Diego, CA 92108
Mankind Cooperative is by the McDonald's on Miramar road, located on the second floor of a large industrial building. There is plenty of parking here, so don't worry about getting a ticket. When you enter you'll have to go through a short security check before entering a utopia of delectable treats.
There is a ton of selection here, including but not limited to shatter, vape pens, edibles, and dried flower. There are plenty of knowledgeable employees around if you have any questions or simply need help choosing something new. Another benefit of this store is that they accept both cash and card in case you ever forget to visit an ATM before stopping by.
Come in between 7-9 AM to enjoy earlybird specials.
7128 Miramar Rd, Ste 10, San Diego, CA 92121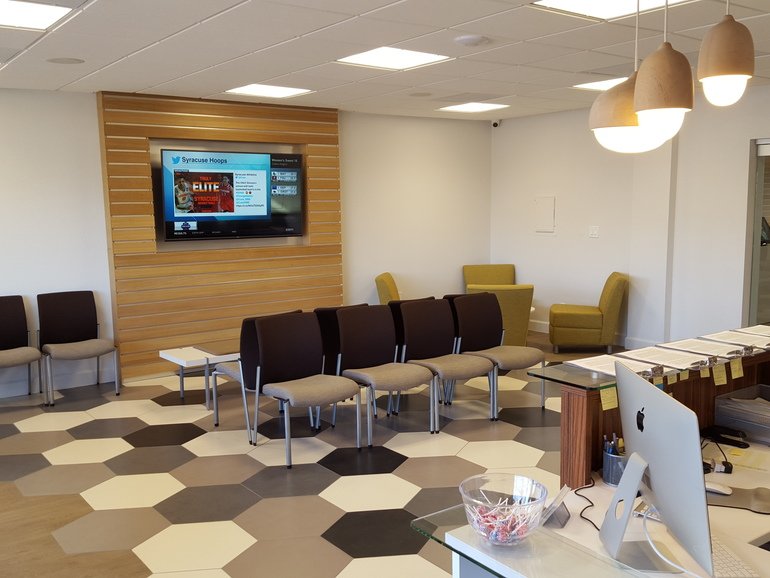 Apothekare is a great recreational dispensary that looks a bit old on the outside but is completely renovated and upscale on the inside. Located near Camino Del Rio South, don't expect to find any parking close by as the parking lot only has a handful of spaces. After passing through security, there is a great selection to choose from, and a voluntary point system to sign up for to receive 20% off your first order.
Find a great selection of CBD treats for animals and pets that suffer from Anxiety here.
3455 Camino Del Rio S, San Diego, CA 92108
Well there you have it folks – some of the best recreational dispensaries in San Diego for 2018. Keep in mind that there are a limited amount of storefronts that allow recreational sales, so this list will continue to grow, so keep checking back for more updates!
What do you think the best recreational marijuana shops in San Diego are? Let us know in the comments below!